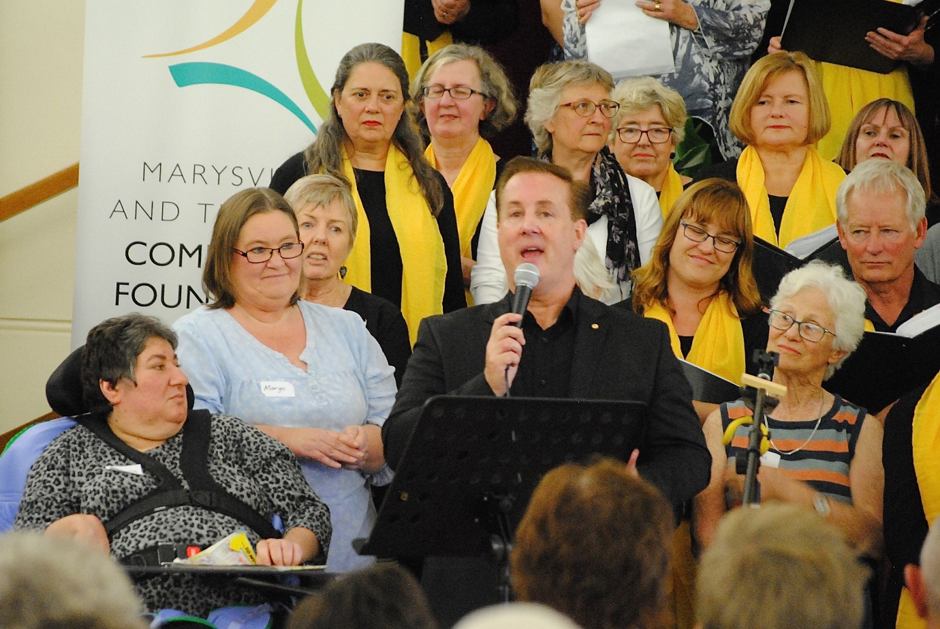 Dr Jonathon Welch AM, and 60 members of his community choir – 'THECHO!R'– visited Alexandra on April 7 2019 to conduct a singing workshop with local participants, then participated in a free concert performance in the afternoon for the general public involving all members of THECHO!R and all local participants.
Funded through the Foundation's Bushfire Recovery Fund, it was an inclusive event that was promoted across the Murrindindi Shire and encouraged participation regardless of age or singing ability.  The aim of the event was to provide a fun and positive experience as the community move through the 10 year anniversary of the Black Saturday fires.
Jonathon Welch made everyone feel equally welcome and valued, and the joy on many faces shows how positive this experience was.  It gave participants the opportunity to connect with others in their community and enjoy the uplifting and powerful effect of singing and making music.